About ten years back, when I began creating content, it was much easier to go viral. Even I had my own viral YouTube video. It was controversial.
Early on a Christmas morning, I'd caught wind of a contentious topic. With little preparation and just before I was to leave for church, I recorded and uploaded a video of my thoughts to YouTube. I wanted to cause a stir and the video performed as intended. Admittedly, I hadn't anticipated being recognised on the streets. Neither had it crossed my mind that other content creators would care much about the video.  A sizeable number who thought it would make for good content began sharing their opinion on me. Not the topic of the video I'd created. Me. I was the object of conversation.
People, including those I had considered my friends, were sharing opposing or supportive opinions of me. For the first few days after my video release, I saw blogs, more videos, tweets and digital magazine articles about me. I remember dreading logging onto one of the social media platforms. Honestly, don't bother searching for this recording as I've since removed it. It went viral for all the wrong reasons. Nothing sordid. It was just me being authentic on social media – I suppose you could call it. However I didn't want that video to be the thing I was known for, that's all. What can I say, I'm a brand strategist, and I'm big on image.
Growing your organization, spreading the word, doing work you're proud of–these aren't engineering problems or economics problems. They're marketing problems.
These days going viral is harder. Not a problem for the most part because the purpose of our marketing is building an identity and reaching a defined segmented market. We don't need our content to seen by every active Facebook user – just those who are going to be interested in our products. What we want is for our thought-out ideal customer to know that we are here to help them and we do it better than the competition.
Long after that viral video, I have found that authenticity is not enough. The best content, the prettiest content, the grittiest content won't work on its own to build a brand presence. Social media is saturated with content creators who were brave enough not to take down their first embarrassing viral video at least not until they were very well known. They now have large loyal followings and continue to create with a seeming ease that the newbies try to imitate.
Nowadays, being strategic are the methods best to adopt. Stories, in particular, are the path that I have chosen to achieve visibility and online community development. It's the only chance a brand has of being original.
Tell us a story that helps us believe in the change.
Defining goals, identifying the stories that will most resonate with our customers and strategising takes time and effort. Social media lures content creators to create quickly and to be seen. Attention is scarce, and the desire is to obtain as much of the little attention as is available and to do it as quickly as possible. It leaves little time to think and the rush to do – to keep creating; to get attention. The risk is that content is created for all because that's easier.  All too often, the smaller niche audiences are overlooked.
The clever brand decides it will cater to this forgotten audience. They plan and then execute a content strategy designed to help those who need a solution only their brand provides. They've studied and know well their customers, as well as their hopes, fear and desires. They've curated brand stories that weave effortlessly into their audiences' consciousness.
Strategic brands want to connect with their audiences in a way that is emotional and meaningful. Because they want to be remembered after the viral video has been forgotten.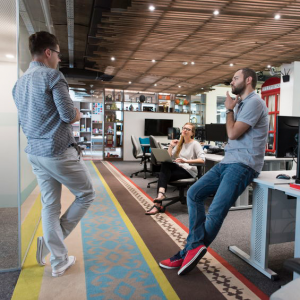 Become a Brand With Influence – Advanced Storytelling Strategies
How would you like to become a brand with influence and build a loyal online community using advanced storytelling strategies?
Leading Digital Content Marketing expert, Bess Obarotimi will be sharing years of research and years of industry experience into what stories you can use to inspire fans and sell highly sought after products.
Discover how to craft compelling stories through the content you share and distribute on social media. Whether it's through podcasts, YouTube videos, Instagram photography or even your business talks and seminars, find out the advanced stories you need to tell to become a brand with influence.
Discover the dynamic techniques that will enable your business to be an undisputed leader amongst audiences, build brand loyalty and easily influence profitable customer action.
As an active brand storytelling evangelist, Bess facilitates workshops and mentoring in London and Kent that are helping leading brands stay ahead in the game.
WHAT YOU'LL DISCOVER

Advanced storytelling incorporating masterful ideas that will strengthen your brand presence.
How to influence your customer's behaviour with storytelling techniques used by premium brands
How to position your company as the preferred brand by customers in your market niche
Techniques for strengthening customer loyalty
The use of psychology in creating content for online audiences
If you would like an invoice for this seminar, please email bess@synateldesigns.com
Venue: WEBINAR
£

379.00
Storytelling Strategy for a Product Launch
Not just another content marketing strategy course. Examine how to create a buzz around your new product launch, uncover the psychology of your customers and create a  results-driven customer sales journey over a defined period.
Structure and enhance your content marketing campaigns each time you have a new release to the marketplace for increased customer attention and sales conversions.
Uncover more than just goal and objective setting. Discover how to implement a revolutionary new way to attract customers and influence profitable action.
Venue: WEBINAR or Pill Box 115 Coventry Road, Bethnal Green, London, E2 6GG
If you need an invoice for this event, please email bess@synateldesigns.com.
£

149.00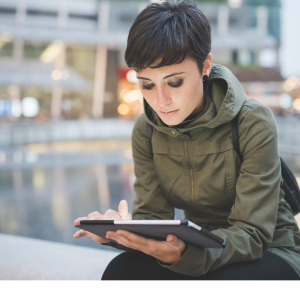 WordPress Training for Beginners
Unlock your dreams and build your website in a day. We want you to win in developing your online business or blog and that's why in this class, not only do we show you how to create a modern and dynamic WordPress site, we are going to be sharing years of expertise and insight to creating a website that is fast, secure and outperforms the competition.
In this easy to follow, hands-on one day class in addition to developing the skills to install, design and manage a WordPress site we're going to give you insider strategies to creating content that grabs customer attention and builds you a profitable business.  Get your website up and running with our WordPress expert, Bess Obarotimi.
What to expect:

How to easily install Wordpress on your laptop in 5 mins
How to choose a stylish design that best suits you and your customer's needs
Basic insider strategies for creating compelling content
Basic SEO strategies to get your content ranking higher in search engines
Introduction to the must-have WordPress plugins that will boost your website's performance
Techniques THAT WORK to promote your content on social media SUCCESSFULLY
IMPORTANT: BRING YOUR LAPTOP
Venue: WEBINAR or Pill Box 115 Coventry Road, Bethnal Green, London, E2 6GG
If you need an invoice for this event, please email bess@synateldesigns.com.
£

249.00