Get the Insight
Amazon is Killing Small Businesses
"Amazon is Killing Small Businesses" was the title I saw in the Times Newspaper a week or so ago. I, for one, believe if you're prepared and take the business advice in my video, this is a challenge you can combat. Click the video and get some advice to help grow your business with Social Media and Content Marketing.
Hello #ContentMasters,
Today's ACTION POINT is to create content that explains ONE benefit of what your business offers.
Think about what's in it for them? If you want to connect with your audience on an emotional level, you've got to help them understand what they get out of engaging with your content. For this action point, you're going to have to put yourself in the shoes of your TARGET AUDIENCE. Figure out what they want in life and describe how your content fulfils that need.
All the best! 🙂
Bess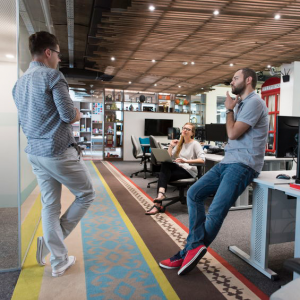 Become a Brand With Influence – Advanced Storytelling Strategies
How would you like to become a brand with influence and build a loyal online community using advanced storytelling strategies?
Leading Digital Content Marketing expert, Bess Obarotimi will be sharing years of research and years of industry experience into what stories you can use to inspire fans and sell highly sought after products.
Discover how to craft compelling stories through the content you share and distribute on social media. Whether it's through podcasts, YouTube videos, Instagram photography or even your business talks and seminars, find out the advanced stories you need to tell to become a brand with influence.
Discover the dynamic techniques that will enable your business to be an undisputed leader amongst audiences, build brand loyalty and easily influence profitable customer action.
As an active brand storytelling evangelist, Bess facilitates workshops and mentoring in London and Kent that are helping leading brands stay ahead in the game.
WHAT YOU'LL DISCOVER

Advanced storytelling incorporating masterful ideas that will strengthen your brand presence.
How to influence your customer's behaviour with storytelling techniques used by premium brands
How to position your company as the preferred brand by customers in your market niche
Techniques for strengthening customer loyalty
The use of psychology in creating content for online audiences
If you would like an invoice for this seminar, please email bess@synateldesigns.com
Venue: WEBINAR
£

379.00