Two weeks ago, for no particular reason, it came to my mind to write long-form content every day. I decided afterwards it was more than a good idea. All my writings could eventually culminate into a book. "Nice!" I thought.
Even more so, I'm a content creator. More writing is bound to do me lots of good.
When you begin your habit of writing content every day, do not create for all. Pick topics that will solve the needs of your niche intended audience. It's incredibly important that you are quite clear about who that intended audience is. It's amazing how many people are not, so I have to stress this point.
Get into the Mind of the Consumer
Once you're clear about who your audience is, get into their mind.
Before you put fingers to keyboard, consider how they conduct their day, the challenges that they face and in what ways you could provide valuable information to help them overcome these challenges.
So many brands do not focus on creating content that solves problem. If you do, you'll establish your brand quicker.
Choose at least one subject to write about, and then you begin.
Writing every day to solve your customer's problems is a very influential position to place your brand. Imagine the attention you can attain by creating content that solves problems for your customer daily. Your customer will practically be waiting for you to release new content that will make their day easier.
What you will also find is that you will become better at framing your brand story.
A daily habit of writing is going to force you to cover all the questions that your customers could possibly have. Consequently, your customer is going to develop a deeper understanding of what it is that your brand stands for. It'll be incredibly hard to forget you, the trust and familiarity will be stronger. And that's precisely what you need if you want to make more sales.
It's almost certain that through creating and distributing new content for your audience, you will strengthen your brand message, and it will become highly targeted and relevant. Eventually, you'll have created volumes of high-quality content, exactly what's required to be distinct on social media.
Trash what doesn't make the cut
You don't necessarily have to publish every piece of content you write. If you're not completely happy with it, leave it and mull over it. Flesh your content out at a later date and make necessary improvements. But do write and do get your ideas down. And, quite importantly, share those ideas as much as possible on all the platforms.
As you develop knowledge and experience in your business, you will be able to transform old content. Using new and developed ideas, you'll create stronger and more persuasive arguments.
If you're certain you don't like it, trash it.
A Content Strategy for More Attention and Visibility
From a content creator's perspective, I think the most efficient thing about a daily writing habit is that you can create smaller pieces of content from your work.
How about extracting a few actionable quotes from your content for that day. You can use those quotes to create an attractive poster design. As you probably know, poster designs are great for your Insta feed. If you lack original content for your Insta feed, there's your answer.
How about a 280 character Tweet?
Need some content for your email subscribers? Extract it from the writing you did today.
Personally, I can't say for sure how long I'll keep up this daily writing habit. I hope it to be always, but sometimes life gets in the way, and we have to change our habits. However, I will be making a conscientious effort to maintain creating long-form content every day. So far, it hasn't been a strain. If all goes well, perhaps I'll update you on my progress.
To those of you keen on creating more and better content, I urge you to start a daily writing habit now.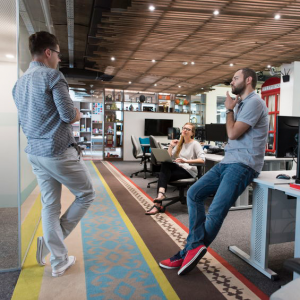 Become a Brand With Influence – Advanced Storytelling Strategies
How would you like to become a brand with influence and build a loyal online community using advanced storytelling strategies?
Leading Digital Content Marketing expert, Bess Obarotimi will be sharing years of research and years of industry experience into what stories you can use to inspire fans and sell highly sought after products.
Discover how to craft compelling stories through the content you share and distribute on social media. Whether it's through podcasts, YouTube videos, Instagram photography or even your business talks and seminars, find out the advanced stories you need to tell to become a brand with influence.
Discover the dynamic techniques that will enable your business to be an undisputed leader amongst audiences, build brand loyalty and easily influence profitable customer action.
As an active brand storytelling evangelist, Bess facilitates workshops and mentoring in London and Kent that are helping leading brands stay ahead in the game.
WHAT YOU'LL DISCOVER

Advanced storytelling incorporating masterful ideas that will strengthen your brand presence.
How to influence your customer's behaviour with storytelling techniques used by premium brands
How to position your company as the preferred brand by customers in your market niche
Techniques for strengthening customer loyalty
The use of psychology in creating content for online audiences
If you would like an invoice for this seminar, please email bess@synateldesigns.com
Venue: WEBINAR
£

379.00
Storytelling Strategy for a Product Launch
Not just another content marketing strategy course. Examine how to create a buzz around your new product launch, uncover the psychology of your customers and create a  results-driven customer sales journey over a defined period.
Structure and enhance your content marketing campaigns each time you have a new release to the marketplace for increased customer attention and sales conversions.
Uncover more than just goal and objective setting. Discover how to implement a revolutionary new way to attract customers and influence profitable action.
Venue: WEBINAR or Pill Box 115 Coventry Road, Bethnal Green, London, E2 6GG
If you need an invoice for this event, please email bess@synateldesigns.com.
£

149.00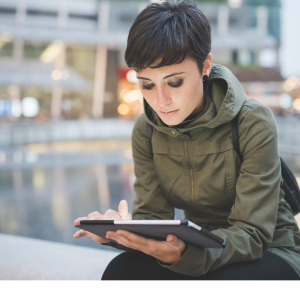 WordPress Training for Beginners
Unlock your dreams and build your website in a day. We want you to win in developing your online business or blog and that's why in this class, not only do we show you how to create a modern and dynamic WordPress site, we are going to be sharing years of expertise and insight to creating a website that is fast, secure and outperforms the competition.
In this easy to follow, hands-on one day class in addition to developing the skills to install, design and manage a WordPress site we're going to give you insider strategies to creating content that grabs customer attention and builds you a profitable business.  Get your website up and running with our WordPress expert, Bess Obarotimi.
What to expect:

How to easily install Wordpress on your laptop in 5 mins
How to choose a stylish design that best suits you and your customer's needs
Basic insider strategies for creating compelling content
Basic SEO strategies to get your content ranking higher in search engines
Introduction to the must-have WordPress plugins that will boost your website's performance
Techniques THAT WORK to promote your content on social media SUCCESSFULLY
IMPORTANT: BRING YOUR LAPTOP
Venue: WEBINAR or Pill Box 115 Coventry Road, Bethnal Green, London, E2 6GG
If you need an invoice for this event, please email bess@synateldesigns.com.
£

249.00