Get Training
Distinguish your brand and get armed with specialist knowledge from leading industry experts. Enrol on a class today.
A Simple Content Strategy for Brand Growth
Book your seat for 'A Simple Content Strategy for Brand Growth' workshop.
Get the tools, strategy and insight to build brand awareness, brand community and engagement and sales growth.
Imagine how it would feel to share captivating content with loyal fans who actively engage with your brand – and in our experience, it doesn't have to be that hard. The 'A Simple Content Strategy for Brand Growth' is proven to work.
The brands we have worked with have gained followers of 100k+ because we have continued to use a simple content strategy that gets results. Using these simple methods, your brand can quickly grow an online community of 10,000 fans and more in months.
But, it only works when you make the small investment and book you place today. If you are ready to level up, do not delay – book your spot and you will be able to join 'A Simple Content Strategy for Brand Growth' LIVE. Order Today! We look forward to working with you and answering your questions!
100% Satisfaction Guaranteed.
Hurry. Sales are Closing Soon!
£

79.00
Expertise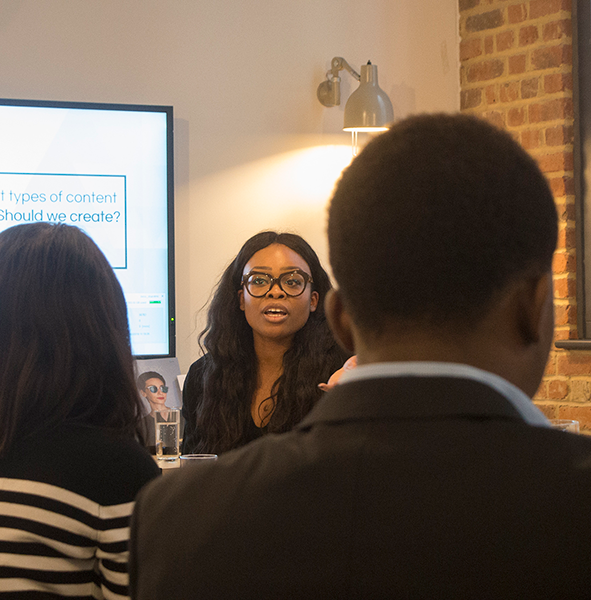 Gain Content Management Expertise
We're committed to training Marketing professionals to tell brand stories that cut through the noise, inspire employee participation and gain customer loyalty. Our interactive, toolkit approach to training has given our attendees proven strategies in a range of industries.
Our training program enhances the capabilities and skills of CEOs, CMO's, Senior leadership and Marketing teams. In this in-depth class, we work with you to create captivating stories that your customers find impossible to ignore.
As the minefield of social media ever expands it became imperative for us to partner with a firm that could help reach out to customers in the right way. I consider partnering with Bess as one the best and most important commercial decisions I've made to date. It's a pleasure to work with someone so knowledgeable, professional and focused on delivering exponential growth for our business
Nigel Stewart - CEO of Pan African Thought
Thank you Bess for the consultation and the slides. It was information packed and I thoroughly enjoyed it.
Edgars Rožāns, MBA Founder & Export Sales Manager - LatEksports
Thank you for the event Bess. It was perfectly efficient in showing professionals how they can achieve their business goals using social platforms.  It was really nice to meet you.
Meliksah (Mel) Sancaktutan - IT Recruitment Resourcing
I really enjoyed your social media marketing workshop Bess. It was information rich and delivered perfectly. I'm slowly implementing what I've learnt and looking forward to any future events. Highly recommend. 
Elizabeth - A Little Boho