THE FOLLOWING IS AN ADAPTED TRANSCRIPT OF THE PRECEDING VIDEO – YOUR FANS' SOCIAL MEDIA HABITS THAT WILL HELP YOU CREATE BETTER CONTENT

First of all, contrary to this video, I've discovered that you can '@ mention' on Hootsuite. After releasing that video, I went on Hootsuite and decided to test '@ mentions' out. Apparently, in the updated composer, it's now possible. So, I stand corrected but everything else I said on that video still stands very true. Now, let's talk about how to create better content.

I want to confess my sins. Most of the content that's out there, I don't read properly. Occasionally, I skip through Insta stories rather than watching them all. Plus, I 'thumbs up' everything, even if I don't like it. Partly because I get a bit trigger happy and partly as a way of showing support. I cannot ignore content, particularly from people I know, without hitting 'like' button. However, I've got to admit there is only some brand content that I truly love.
Good content isn't about good storytelling. It's about telling a true story well.

It's quite apparent we all have different tastes and loves. On Instagram, I love @majorgirl's style of content. Not sure why. Perhaps it's the seeming authenticity of it. She comes across as down to earth; like everyday people. I love architecture, interior design, collage art and plants. I also love content from the real housewives of Atlanta and Potomac. In particular, I love the characters Phaedra Parkes and Gizelle Bryant from these shows, so I consume their content. But I follow hundreds more accounts. For example, I follow other business people. I follow my friends and family who all share great content that doesn't necessarily appeal to my likes.
Similarly, the same probably goes for me. I share content that not everyone likes. It's fine. Very normal. However, there are a few things I can deduce from the content that we share for the brands that we work with. There are some habits of fans that you can also learn from.
By comparison, it appears most fans only hit the like button when they genuinely like your content and will ignore what they do not like. Not to mention algorithms will only rank highly the content they think will get a 'like' anyway. So you've got to get strategic. To create better content, it's vital you understand the social media habits of the majority of your fans.

The best marketing doesn't feel like marketing.
Your Fans' Social Media Habits that Will Help You Create Better Content
People are selective when it comes to the content that you share. Considering that you are competing for their attention, you've got to appeal to their likes. As a result, there are a few things you should consider to help you create better content.
1. Don't be put off by the fact that not everyone will like your content. Have a defined target audience and know that you are creating content for them. Otherwise, you'll overthink things, wonder what's right or wrong and not put anything out. As long as you are creating content, you believe will serve your audiences' needs, you have little to be concerned with.
2. Not everyone will like every piece of content they see. Typically audiences only 'thumbs up' the content that they like, therefore put out your best, high-quality content stuff. You want to make sure you reduce the likelihood that they will dislike your content. Understand what they like and doing more of it.
We complain that social media has everyone worrying about they look like. The Truth is competition is fierce. As a result, appearances are everything, so put your best foot forward. Now that seems like common sense, but see so many brands overlook this. Without question, when you're building your brand do not risk creating and distributing anything other than excellence. When you reach Oprah status, perhaps then you can do what you like.
3. Don't bore people. Remember, audiences have short attention spans and time, including yourself. Make your point succinctly and clearly.
And that's all for today.
Let me know in the comments section the social media habits you've discovered that help you create better content.
Discover the types of stories that you should be telling to convert 'likes' into sales by signing up for one of the self-development webinars below. Until next time, take fantastic care of yourself.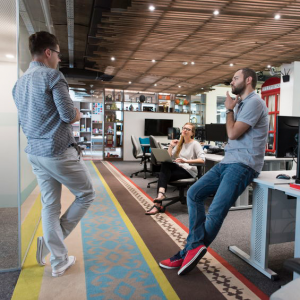 Become a Brand With Influence – Advanced Storytelling Strategies
How would you like to become a brand with influence and build a loyal online community using advanced storytelling strategies?
Leading Digital Content Marketing expert, Bess Obarotimi will be sharing years of research and years of industry experience into what stories you can use to inspire fans and sell highly sought after products.
Discover how to craft compelling stories through the content you share and distribute on social media. Whether it's through podcasts, YouTube videos, Instagram photography or even your business talks and seminars, find out the advanced stories you need to tell to become a brand with influence.
Discover the dynamic techniques that will enable your business to be an undisputed leader amongst audiences, build brand loyalty and easily influence profitable customer action.
As an active brand storytelling evangelist, Bess facilitates workshops and mentoring in London and Kent that are helping leading brands stay ahead in the game.
WHAT YOU'LL DISCOVER

Advanced storytelling incorporating masterful ideas that will strengthen your brand presence.
How to influence your customer's behaviour with storytelling techniques used by premium brands
How to position your company as the preferred brand by customers in your market niche
Techniques for strengthening customer loyalty
The use of psychology in creating content for online audiences
If you would like an invoice for this seminar, please email bess@synateldesigns.com
Venue: WEBINAR
£

379.00
Storytelling Strategy for a Product Launch
Not just another content marketing strategy course. Examine how to create a buzz around your new product launch, uncover the psychology of your customers and create a  results-driven customer sales journey over a defined period.
Structure and enhance your content marketing campaigns each time you have a new release to the marketplace for increased customer attention and sales conversions.
Uncover more than just goal and objective setting. Discover how to implement a revolutionary new way to attract customers and influence profitable action.
Venue: WEBINAR or Pill Box 115 Coventry Road, Bethnal Green, London, E2 6GG
If you need an invoice for this event, please email bess@synateldesigns.com.
£

149.00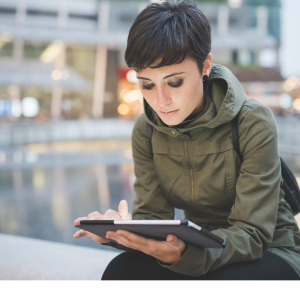 WordPress Training for Beginners
Unlock your dreams and build your website in a day. We want you to win in developing your online business or blog and that's why in this class, not only do we show you how to create a modern and dynamic WordPress site, we are going to be sharing years of expertise and insight to creating a website that is fast, secure and outperforms the competition.
In this easy to follow, hands-on one day class in addition to developing the skills to install, design and manage a WordPress site we're going to give you insider strategies to creating content that grabs customer attention and builds you a profitable business.  Get your website up and running with our WordPress expert, Bess Obarotimi.
What to expect:

How to easily install Wordpress on your laptop in 5 mins
How to choose a stylish design that best suits you and your customer's needs
Basic insider strategies for creating compelling content
Basic SEO strategies to get your content ranking higher in search engines
Introduction to the must-have WordPress plugins that will boost your website's performance
Techniques THAT WORK to promote your content on social media SUCCESSFULLY
IMPORTANT: BRING YOUR LAPTOP
Venue: WEBINAR or Pill Box 115 Coventry Road, Bethnal Green, London, E2 6GG
If you need an invoice for this event, please email bess@synateldesigns.com.
£

249.00