Listen, Watch or Read
Choose to listen to the podcast, watch on YouTube or read the content below.
THE FOLLOWING IS AN ADAPTED TRANSCRIPT OF THE PRECEDING PODCAST AND VIDEO LINKS – HAVE THE GUTS TO REBEL

Don't be Afraid to Rebel
I have always been an adventurous person. I think, as a child, it may have made me precarious. Not afraid of danger. So I did a lot of things that would frighten most young people. As an adult that adventurous spirit, that inquisitive spirit has allowed me to cross those safe boundaries.
When it's mattered, I've not been afraid to try something that a lot of people would shy away from. Doesn't mean I've always been right, but it has allowed me to fail faster.
You know, there are people at my age, and perhaps more so within the church community that I'm a part of, that for them some things are off-limits. We don't do them because they're not befitting. They are considered unusual or risky. I've plastered selfies on Insta that many people I know would frown upon. A lot of people would not understand. I've been told as such.
How to Rebel
I've changed my accent when others may have thought I've sold out. I've not done beauty videos despite many requests for them. First of all, that's because I can't do makeup. I have no patience, and it bores me. I cannot fathom spending huge amounts of money on makeup. That stuff costs a lot. Besides, there are a million and one videos on doing a wing liner. Why not watch one of those.
I'm not saying I would never do it, but I don't need to do it to get more views. I've not been afraid to do the things that my heart tells me to do. I've not been afraid to rebel against people's expectations. I've been far more interested in having the experience and the lessons.
Go Against The Grain
Do you know how many people follow the safe option? Copy what's already out there? They fit the mold.
Do you know how many people will consider what others think of them before they make a move?
How many people need to have this and that in place before they do things to help them realise their dream?
It's all excuses. When people tell me they have an idea and I say go for it, and then they say, but I don't have the money, I don't have the time, I just need to get a few things sorted first. I just want to get out of there.
Create Something New Now
Just start. It doesn't have to be right. If you don't like it, bin it and start again. Learn from your mistakes. Use what you've got.
If you don't start from where you are, you won't grow.
It doesn't matter what you have or haven't got in place, the growth process; the personal development is still the same. You prolong it by not starting.
I think people, especially of my generation and even Millenials, haven't fully grasped the concept of how business, transactions, and interactions have changed or how easy it has become to make an impact on a global level.
People are programmed and taught safe ways to do things. It's no wonder, so many of us find it difficult to think outside the box. Because we're afraid, it goes against what we have been taught. We've learnt that to rebel is to be bad.
Do What You Are Passionate About
Just because no one you know has done it; just because it may not look right; just because people may judge you – these are all weak excuses for you not doing anything.
Truth be told, it is an injustice to the very core of who you are and were meant to be when you don't act now.
Why would you let your dream slip you by? You were gifted the day you were born. You have what you need to start right now. All you need is to put effort into it.
I used to get into so much trouble as a kid. But it was never intentional. 99% of the time, I didn't do those things because I thought it thought I was bad. I didn't intentionally go out to rebel and disappoint my parents.
I would have this goal and desire and this tunnel vision about accomplishing that goal. I would figure out how I was going to get it done because that's all that mattered. That was what I passionate about at the time. When I got caught, I would feel terrible for days, but as soon as I thought of something new that I wanted to do, I would do it. Pretty much,  I would think of nothing else other than, how? How was I going to do it?
Spread the Word
Now when I say rebel, I'm not saying you should do bad things.
My energy was misguided, but I think we should all rebel a little – go against the grain. We should figure out ways, legal ways to live life on our terms.
No matter how tough and different those ways may look, we must do them to get the things that we want. Follow your instinct. Follow your gut. Don't do everything just for the approval and applause.
Thanks for stopping by. I hope you enjoyed this content. Please help me to spread the word. I believe there are loads more people who could benefit from this content. If you know someone, perhaps the people you work with or your business groups and networks who could also benefit, please share this with them.
Until next time, take fantastic care of yourself.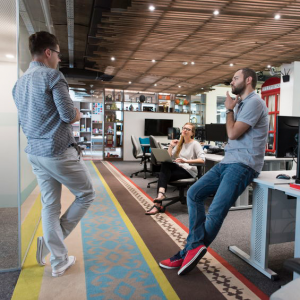 Become a Brand With Influence – Advanced Storytelling Strategies
How would you like to become a brand with influence and build a loyal online community using advanced storytelling strategies?
Leading Digital Content Marketing expert, Bess Obarotimi will be sharing years of research and years of industry experience into what stories you can use to inspire fans and sell highly sought after products.
Discover how to craft compelling stories through the content you share and distribute on social media. Whether it's through podcasts, YouTube videos, Instagram photography or even your business talks and seminars, find out the advanced stories you need to tell to become a brand with influence.
Discover the dynamic techniques that will enable your business to be an undisputed leader amongst audiences, build brand loyalty and easily influence profitable customer action.
As an active brand storytelling evangelist, Bess facilitates workshops and mentoring in London and Kent that are helping leading brands stay ahead in the game.
WHAT YOU'LL DISCOVER

Advanced storytelling incorporating masterful ideas that will strengthen your brand presence.
How to influence your customer's behaviour with storytelling techniques used by premium brands
How to position your company as the preferred brand by customers in your market niche
Techniques for strengthening customer loyalty
The use of psychology in creating content for online audiences
If you would like an invoice for this seminar, please email bess@synateldesigns.com
Venue: WEBINAR
£

379.00
Storytelling Strategy for a Product Launch
Not just another content marketing strategy course. Examine how to create a buzz around your new product launch, uncover the psychology of your customers and create a  results-driven customer sales journey over a defined period.
Structure and enhance your content marketing campaigns each time you have a new release to the marketplace for increased customer attention and sales conversions.
Uncover more than just goal and objective setting. Discover how to implement a revolutionary new way to attract customers and influence profitable action.
Venue: WEBINAR or Pill Box 115 Coventry Road, Bethnal Green, London, E2 6GG
If you need an invoice for this event, please email bess@synateldesigns.com.
£

149.00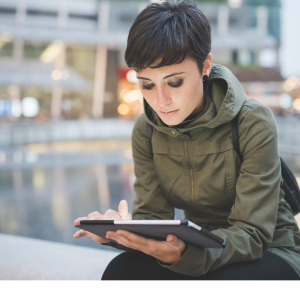 WordPress Training for Beginners
Unlock your dreams and build your website in a day. We want you to win in developing your online business or blog and that's why in this class, not only do we show you how to create a modern and dynamic WordPress site, we are going to be sharing years of expertise and insight to creating a website that is fast, secure and outperforms the competition.
In this easy to follow, hands-on one day class in addition to developing the skills to install, design and manage a WordPress site we're going to give you insider strategies to creating content that grabs customer attention and builds you a profitable business.  Get your website up and running with our WordPress expert, Bess Obarotimi.
What to expect:

How to easily install Wordpress on your laptop in 5 mins
How to choose a stylish design that best suits you and your customer's needs
Basic insider strategies for creating compelling content
Basic SEO strategies to get your content ranking higher in search engines
Introduction to the must-have WordPress plugins that will boost your website's performance
Techniques THAT WORK to promote your content on social media SUCCESSFULLY
IMPORTANT: BRING YOUR LAPTOP
Venue: WEBINAR or Pill Box 115 Coventry Road, Bethnal Green, London, E2 6GG
If you need an invoice for this event, please email bess@synateldesigns.com.
£

249.00