THE FOLLOWING IS AN ADAPTED TRANSCRIPT OF THE PRECEDING VIDEO
I'm going to make this video short and sweet. If your mind is always booming with ideas, you're going to be able to create more valuable content, so I want to help you with a few ways to always have creative thought for your content.
If you're like many content creators, it's not easy coming up with ideas for content that our audiences find value in. Sometimes it can feel as we've created an idea already. Or somebody else has. So here are some quick tips
How to come up with content ideas
1. My top tip will be to read. Your creativity will always be limited by what you know. Read a lot and read widely. When you know more, the more concepts you will have to share. And when you read different genres, you never know what will spark your creativity.
2. Go back over your content because you may find an idea that you did not explain adequately. You can create a full piece of content from incomplete ideas that you have already shared and help make concepts click for your audiences. You may also get inspiration for an idea that you have not touched yet. Going back over your content will help you identify those gaps.
3. Share your discoveries. Perhaps you've discovered a secret ingredient for your recipes or a better, a safer way to do a particular exercise, or how to be healthy in a way that you never read, heard or seen before and neither have others. Whatever the topic is if it is related to your brand and could help your audiences. Share your findings immediately.
4. Take time out. Go on long walks, exercise, housework, gardening. Do any activity that takes you away from work. A lot of creative people find that their imagination begins to go into overdrive once they engage their mind in something other than their work. Alternatively, when they give their mind time to meditation and relaxation, they are open to fresh ideas. I can say that the last three videos, including this one, were all content ideas I came up with during my time out.
So these four ideas I've given are not hard at all but effective in ensuring you are always able to deliver the content that your audiences need. Great content will engage your audience more, and engaged fans are what we want as creators.
Current Training
Get Ahead & Start Building Your Dream. Discover Powerful Marketing Strategies to Build Your Brand or Start Your Business with website development Using WordPress. Enrol Today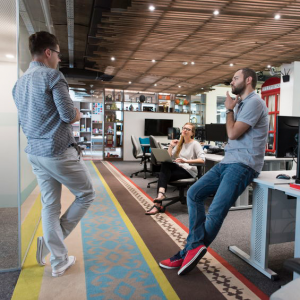 Become a Brand With Influence – Advanced Storytelling Strategies
How would you like to become a brand with influence and build a loyal online community using advanced storytelling strategies?
Leading Digital Content Marketing expert, Bess Obarotimi will be sharing years of research and years of industry experience into what stories you can use to inspire fans and sell highly sought after products.
Discover how to craft compelling stories through the content you share and distribute on social media. Whether it's through podcasts, YouTube videos, Instagram photography or even your business talks and seminars, find out the advanced stories you need to tell to become a brand with influence.
Discover the dynamic techniques that will enable your business to be an undisputed leader amongst audiences, build brand loyalty and easily influence profitable customer action.
As an active brand storytelling evangelist, Bess facilitates workshops and mentoring in London and Kent that are helping leading brands stay ahead in the game.
WHAT YOU'LL DISCOVER

Advanced storytelling incorporating masterful ideas that will strengthen your brand presence.
How to influence your customer's behaviour with storytelling techniques used by premium brands
How to position your company as the preferred brand by customers in your market niche
Techniques for strengthening customer loyalty
The use of psychology in creating content for online audiences
If you would like an invoice for this seminar, please email bess@synateldesigns.com
Venue: WEBINAR
£

379.00