THE FOLLOWING IS AN ADAPTED TRANSCRIPT OF THE PRECEDING VIDEO HOW TO TELL RELEVANT AND INFLUENTIAL STORIES

Stories are the new buzzword. Everyone is talking about stories when it comes to social media and content. The great thing about stories is they make your content enjoyable, especially if you are a very corporate brand. It is critical to recognise that stories can give your business life and elements for audiences to relate with. Significantly your marketing team must know how to tell relevant and influential stories.
Every business has a story that their potential customers need to hear that can make it easier for them to remember what your company does and the challenges that your product helps them overcome. You have specific real stories for that.
I remember when I first started doing YouTube videos. After my first video, someone advised me to add more stats in my video because everyone loves stats. So I thought, hmm yes perhaps but who remembers them? Who makes a purchase based on the stats?
Facts, opinions, and value statements push people apart. Stories bring people together.
Do You Remember the Taste Challenge Adverts?
I saw a billboard recently announcing that more than 60% of people prefer Pepsi. Instantly I remembered when Pepsi used to do adverts showing people taking the 'Taste Challenge'. Those adverts were memorable, fun, more emotional and probably much more effective. The billboard I saw only reminded me of the adverts. Have you seen those adverts? I'm sure anyone who has found them relatable. I believe only a few people absorb those billboard statistics. In fact, I only narrowly saw them, and that's because I purposefully notice advertisement copy regularly. I need to. It's my job.
I feel like what I am about to say, everyone has heard before. However, just in case I'm sharing this insight now. The reason the content that tells good stories work is because they involve real people and scenarios…for the most part. The actual stories may be a bit far fetched in say movies and fiction. However, stories are usually passionate, and they have problems that are solved, and we get emotionally attached because we are rooting for the hero to win. That's why knowing how to tell relevant and influential stories is critical. It allows customers to become vested in your brand. They want your brand to succeed, and they want to succeed with you.
That's what Storytellers do. We restore order with imagination. We instill hope again and again.
How to Tell Relevant and Influential Stories
So we can take this example from Pepsi to social media where everyone is creating lots of content. As a brand, in it to profit, we have no other choice but to be distinct. We have to tell stories otherwise we're losing attention. Unfortunately, I witness brands telling stories that do not relate to the business. And in some cases where they are telling business stories, they are not the ones that change minds and sell products.
Significantly audience attention is high demand. Therefore, we can't waste time getting our message across. For that reason, your brand should have a clear that helps your audiences understand the reason for buying from you. That's all. Any story you tell that doesn't help achieve that is a waste of time.
Presently, Sir Richard Branson, the Virgin business mogul comes to my mind because he shares content on social media. When it comes to his personal brand, he always tells a story of experience which relates entirely to The Virgin experience story. Every picture, blog or tweet Richard Branson shares is about great experiences, and they do not distract from the brand message.
You can tell a story on absolutely anything you like, that much is true, but the central message should explain why your brand is of value to the customers. Tell stories, true stories, real-life stories that help your customer understand and remember how your brand will change their lives. Forget statistics. Forget the theory. Leave out unrelated stories. Tell relevant, compelling stories.
Interestingly, it wasn't until I started telling stories that audiences began connecting with my content, liking and commenting and sharing their own stories. Without a doubt, stories are the type of content that is helping my business to grow.
You can join the upcoming webinar where I'm sharing the type of content you need to share that will attract customers to your content. Also, I'm going to reveal seven types of relevant and influential stories your brand should be telling. Book your place on that webinar so you can understand the dynamics of creating compelling content. You can use the link below.
Thanks so much for watching and or reading. For more content just like this one, don't forget to comment, like and subscribe. Until next time, take fantastic care of yourself, bye!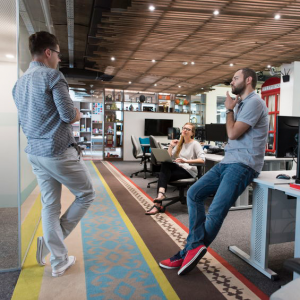 How to influence Profitable Action Through Social Media Marketing
This is the ultimate webinar for premium and luxury brands where you will learn strategies that Influence Profitable Action Through their Social Media Marketing. Discover advanced techniques to help you become a distinguished brand that fans care about.  Also, discover how to use powerful emotional and psychological triggers to build a loyal online community of fans who want your products. 
Leading Digital Brand Strategist Bess Obarotimi will be sharing years of research and years of industry experience into Social Media Marketing you can use to creating compelling content and sell highly sought after products.
Learn the secret techniques that ATTRACT ATTENTION. Whether through podcasts, YouTube videos, Instagram photography or even your business talks and seminars, find out how to attract loyal fans and influence profitable action.
As an active brand storytelling evangelist, Bess facilitates workshops and consultancy with leading global brands helping them stay ahead in the game.
WHAT YOU'LL DISCOVER
The use of psychology in creating content for online audiences

How to influence your customer's behaviour with storytelling techniques used by premium brands

How to position your company as the preferred brand by customers in your market niche

Techniques for strengthening customer loyalty

Strategies for creating a complete content experience
If you would like an invoice for this seminar, please email bess@synateldesigns.com
Venue: WEBINAR
Date: 1 October 11 AM – 12:30 AM
Book your place today and secure your seat.
£

147.00
Storytelling Strategy for a Product Launch
Not just another content marketing strategy course. Examine how to create a buzz around your new product launch, uncover the psychology of your customers and create a  results-driven customer sales journey over a defined period.
Structure and enhance your content marketing campaigns each time you have a new release to the marketplace for increased customer attention and sales conversions.
Uncover more than just goal and objective setting. Discover how to implement a revolutionary new way to attract customers and influence profitable action.
Venue: WEBINAR or Pill Box 115 Coventry Road, Bethnal Green, London, E2 6GG
If you need an invoice for this event, please email bess@synateldesigns.com.
£

149.00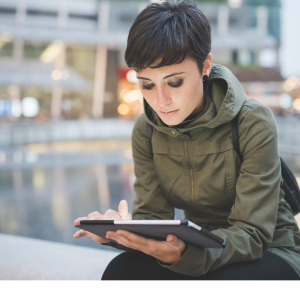 WordPress Training for Beginners
Unlock your dreams and build your website in a day. We want you to win in developing your online business or blog and that's why in this class, not only do we show you how to create a modern and dynamic WordPress site, we are going to be sharing years of expertise and insight to creating a website that is fast, secure and outperforms the competition.
In this easy to follow, hands-on one day class in addition to developing the skills to install, design and manage a WordPress site we're going to give you insider strategies to creating content that grabs customer attention and builds you a profitable business.  Get your website up and running with our WordPress expert, Bess Obarotimi.
What to expect:

How to easily install Wordpress on your laptop in 5 mins
How to choose a stylish design that best suits you and your customer's needs
Basic insider strategies for creating compelling content
Basic SEO strategies to get your content ranking higher in search engines
Introduction to the must-have WordPress plugins that will boost your website's performance
Techniques THAT WORK to promote your content on social media SUCCESSFULLY
IMPORTANT: BRING YOUR LAPTOP
Venue: WEBINAR or Pill Box 115 Coventry Road, Bethnal Green, London, E2 6GG
If you need an invoice for this event, please email bess@synateldesigns.com.
£

249.00