Generosity is a word that I have been hearing  in recent conversations with successful CEOs and Marketing Professionals. The idea is that you are generous with your content considering the long term gains. Whereas creating content with a short term mindset is concerned with immediate results. As a generous Content Creator, you give away as much content as it takes to gain long term customers. In short, generous content creators win because they are thinking of customer retention years ahead.
You can't go wrong sharing content that comes from the heart.
Owing to the way social media functions, it's easier for content creators to have a short term focus. After all, once you post content, the idea is that audiences will see your post and like it. Therefore the tendency is to get caught up with the immediate responses as recognition for content done well. Quite often, this is where content creators have their attention. Content creators expect likes, shares and comments shortly after is released. Since this quite easily becomes a primary focus, it can overtake a long term focus.
On the other hand, creating content for the long term, there is more focus on activities that are going to build a long-lasting brand for the right clients. The long-termers want near-perfect clients who are likely to stick around for a long while.
Marketing is generous when we use it to make things better by making better things.
Why the Generous Content Creator Wins
As a generous content creator, you give away content because the main intent is create value for consumers. As a result, you create high-quality content and distribute it liberally. There are a few reasons for this. Firstly, because you focus on value, you can target the right customers. Secondly, it allows you to make a change in potential customers' lives – way before they have even bought from you. You know that this strategy will create a stronger but also a rapid impact on potential customers. Ultimately, you are thinking about building brand identity and trust with consumers for future sales.
Without trust, there is no sustainable business. Where a brand is generous with content, trust develops quicker. Sales may not be as high initially, but trust certainly is. Instead of trying to create content for a higher sales margin, you design content for your most valuable customer- the customer who will always be around. This customer is also looking for a long term solution and quite often is prepared to pay a premium because of the trust they have in the brand.
For many entrepreneurs creating content with a long term focus means immediate profits are not a priority. Being of service is the preference instead. However, some startups may feel as though they are not in a position to operate this way.  Let's say this describes your business situation. You want to be liberal in giving away content before asking for the sales, but it feels like financial suicide. Why would you give away your best material and ask for very little in return?
Firstly there is no guarantee that there is a willing market to pay for your product or services in the beginning. The generous content creator's strategy is mindful of this. To illustrate, consider a start-up who doesn't hold back from creating and distributing its best content for free. The start-up changes the lives of its customers through its content for little to no reward. Consequently, customers develop trust and advocate for that brand. Over two years, the brand builds a reputation for delivering premium content at little cost to the consumer. For this reason, consumers know, like and trust the brand. It's easier for that brand to convert consumers with trust into customers.
Gary Vaynerchuk likes to put this situation this way, "Eat Shit for 48 Months. Eat Caviar for the rest of your life."
Make generosity part of your growth strategy.
Why a lot of brands struggle with their digital content is that they want the short term results now. They create content that pleases as many people as possible to get the results immediately. They focus on the likes, the shares, the comments, and making content to go viral. In the end, what these brands discover is they are going nowhere, fast.
Everyone on social media is vying for attention. If your brand creates content that has a short term emphasis, 'likes' may be all that your content gets for a long time.
Short term content isn't usually distinct. It's popular and expected but rarely unique or groundbreaking. In general, short term content is unlikely to reward audiences beyond instant gratification. It satisfies them now but doesn't make a lasting impact.  Similarly, the brand enjoys instant results. However, it is likely to take a longer time to meet the kind of brand success achieved by the generous content creator. The generous content creator is less interested in likes and other outcomes of that kind. Instead, they exchange higher value content for sustained brand attention.
So why not do as marketing author, Seth Godin recommends. Take the extra time to create the content of higher value and distribute it liberally. Be so liberal in your giving that your competitors will think you are mad. Meanwhile, your generosity will be garnering higher levels of loyalty, distinction and longevity in the marketplace.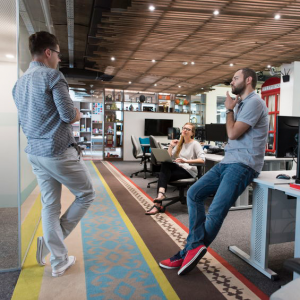 Become a Brand With Influence – Advanced Storytelling Strategies
How would you like to become a brand with influence and build a loyal online community using advanced storytelling strategies?
Leading Digital Content Marketing expert, Bess Obarotimi will be sharing years of research and years of industry experience into what stories you can use to inspire fans and sell highly sought after products.
Discover how to craft compelling stories through the content you share and distribute on social media. Whether it's through podcasts, YouTube videos, Instagram photography or even your business talks and seminars, find out the advanced stories you need to tell to become a brand with influence.
Discover the dynamic techniques that will enable your business to be an undisputed leader amongst audiences, build brand loyalty and easily influence profitable customer action.
As an active brand storytelling evangelist, Bess facilitates workshops and mentoring in London and Kent that are helping leading brands stay ahead in the game.
WHAT YOU'LL DISCOVER

Advanced storytelling incorporating masterful ideas that will strengthen your brand presence.
How to influence your customer's behaviour with storytelling techniques used by premium brands
How to position your company as the preferred brand by customers in your market niche
Techniques for strengthening customer loyalty
The use of psychology in creating content for online audiences
If you would like an invoice for this seminar, please email bess@synateldesigns.com
Venue: WEBINAR
£

379.00
Storytelling Strategy for a Product Launch
Not just another content marketing strategy course. Examine how to create a buzz around your new product launch, uncover the psychology of your customers and create a  results-driven customer sales journey over a defined period.
Structure and enhance your content marketing campaigns each time you have a new release to the marketplace for increased customer attention and sales conversions.
Uncover more than just goal and objective setting. Discover how to implement a revolutionary new way to attract customers and influence profitable action.
Venue: WEBINAR or Pill Box 115 Coventry Road, Bethnal Green, London, E2 6GG
If you need an invoice for this event, please email bess@synateldesigns.com.
£

149.00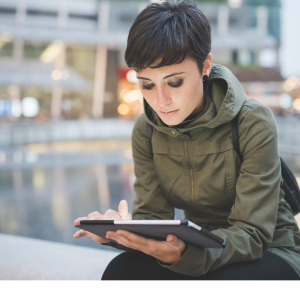 WordPress Training for Beginners
Unlock your dreams and build your website in a day. We want you to win in developing your online business or blog and that's why in this class, not only do we show you how to create a modern and dynamic WordPress site, we are going to be sharing years of expertise and insight to creating a website that is fast, secure and outperforms the competition.
In this easy to follow, hands-on one day class in addition to developing the skills to install, design and manage a WordPress site we're going to give you insider strategies to creating content that grabs customer attention and builds you a profitable business.  Get your website up and running with our WordPress expert, Bess Obarotimi.
What to expect:

How to easily install Wordpress on your laptop in 5 mins
How to choose a stylish design that best suits you and your customer's needs
Basic insider strategies for creating compelling content
Basic SEO strategies to get your content ranking higher in search engines
Introduction to the must-have WordPress plugins that will boost your website's performance
Techniques THAT WORK to promote your content on social media SUCCESSFULLY
IMPORTANT: BRING YOUR LAPTOP
Venue: WEBINAR or Pill Box 115 Coventry Road, Bethnal Green, London, E2 6GG
If you need an invoice for this event, please email bess@synateldesigns.com.
£

249.00