Watch or Read
Choose to watch on YouTube or read the content below.
The following is an adapted transcript of the preceding video – Make Impact – Content Strategies that Build Brand Identity.
WHAT'S THE BEST TYPE OF CONTENT TO CREATE?
You may lay up at night, trying to figure out the best content to share with your audiences. Your aim, quite likely will be to deliver valuable content. You will want to share what you know and help your intended audience. Whether you want to bring laughter to their lives, or knowledge and inspiration.
What you may find is that delivering valuable content is usually extended to relevance. What I mean by relevance is, it's quite common for content creators to be taught to discover content ideas by checking the trends of particular keywords. It's based on the premise that you create content that your target market is actively seeking for. In effect it means you will be fulfiling a content need. It also means your content is more likely to get found because it's relevant content – it's what content consumers want. And in turn, that's what you want right — brand exposure. You want the content you create to be found and liked easily. But I have a little bit of a problem with that.
I think content creation done this way is boring. Hear me out! Writing SEO perfect titles and excellent SEO, and popular content to get to the top of YouTube search or whatever search engine means that you are creating to please. You may argue that creating to please isn't a bad thing, and to some extent, I agree. It's best that you delivered what the customer wants.
THE LIMITATIONS OF TRENDS
But what if, you have ideas worth sharing that nobody is searching for? What if your consumer doesn't know what's best? What if the content you have is potentially life-changing, but it won't get you found easily. Isn't it worth taking the risk of creating some new regardless of how well it ranks on Google so that you build brand identity?
Because surely being a brand is about those unique aspects you possess that no other brand can touch. And surely within the context of context marketing, letting audiences know about these values can only be done by spreading ideas in a way that we haven't seen before.
BUILD BRAND IDENTITY
I honestly believe the brands who are going to have staying power are the ones prepared to create something new; brands not afraid to say something different, and impact lives uniquely.
Brands don't follow trends they create them. Strong brands go beyond following trends they use Content Marketing to do good in the world. Do you agree with what I'm saying? Tell me in the comments.
I believe not taking that risk to create something different is the reason we see the same content, the same ideas, rehashed day in and day out. What do you think? Have you noticed that we see the same content over and over? Have you ever wanted to see more content on different ideas but found it hard.
RISK STANDING OUT
I think in times where attention is a high priced and scarce commodity the only way brands can differentiate themselves from the rest and appeal to the masses is not to be led by trends but to lead communities by creating and distributing content to do good in the world.
In this way, brands use trends secondarily to make their message tenable to their audience. So you begin with this unique message for your intended audience, and you use content trends to frame it.
If companies can go beyond getting more likes or hitting the top of lists, I think they have a better chance of attracting a set of customers that find in those companies something that they cannot find elsewhere, and for this reason, they remain loyal to us.
And only when a company can be generous in their content and unique do they have a chance of building an iconic brand. Think of that word iconic. Be an Icon -Like the statue of liberty or the Eiffel tower or Harrods.
Being iconic means you stand out for the uniques experiences that your brand offers, that is not replicated and has customers seeking you out. The word spreads that your brand is like no other.
How about we take the risk and share content that no one else does that truly brings good into the world; good that sometimes customers did not even know they were looking for.
IT'S ALWAYS ABOUT THE STORY
I'm sidetracking slightly, but I did a video on Why I took elocution lessons, here. It is a top performing video on YouTube. There are a few things that strike me about that video.
On the one hand, I recognise it has nothing to do with my regular content, but at the same time, I know why it does well. I wrote a piece of content that shies away from the norm. However, this content resonates with a lot of people.
I unintentionally increased brand awareness by not creating content that was popular or to get likes but to tell my story. Not everyone is talking about their experience with elocution.
Every brand has a story that no one else has. That story must be used within your content. Use your content marketing to do good in the world and attract an audience that would have been otherwise hard to reach when your brand tries to be like everyone else.
Do not be afraid to share those stories that no one else is sharing.
In the comment section, let me know you feel about telling your unique brand story. And, If you would like more insight into building your story brand, and how to discover the types brands stories that you must tell, book a consultation session with me today. And we'll discuss how to use your to build a powerful brand image with more fans and more profitability.
Until next time take fantastic care of yourself.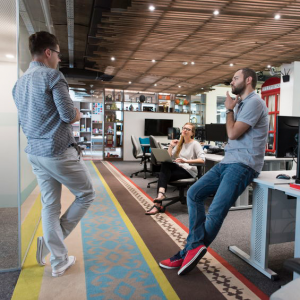 Become a Brand With Influence – Advanced Storytelling Strategies
How would you like to become a brand with influence and build a loyal online community using advanced storytelling strategies?
Leading Digital Content Marketing expert, Bess Obarotimi will be sharing years of research and years of industry experience into what stories you can use to inspire fans and sell highly sought after products.
Discover how to craft compelling stories through the content you share and distribute on social media. Whether it's through podcasts, YouTube videos, Instagram photography or even your business talks and seminars, find out the advanced stories you need to tell to become a brand with influence.
Discover the dynamic techniques that will enable your business to be an undisputed leader amongst audiences, build brand loyalty and easily influence profitable customer action.
As an active brand storytelling evangelist, Bess facilitates workshops and mentoring in London and Kent that are helping leading brands stay ahead in the game.
WHAT YOU'LL DISCOVER

Advanced storytelling incorporating masterful ideas that will strengthen your brand presence.
How to influence your customer's behaviour with storytelling techniques used by premium brands
How to position your company as the preferred brand by customers in your market niche
Techniques for strengthening customer loyalty
The use of psychology in creating content for online audiences
If you would like an invoice for this seminar, please email bess@synateldesigns.com
Venue: WEBINAR
£

379.00
Storytelling Strategy for a Product Launch
Not just another content marketing strategy course. Examine how to create a buzz around your new product launch, uncover the psychology of your customers and create a  results-driven customer sales journey over a defined period.
Structure and enhance your content marketing campaigns each time you have a new release to the marketplace for increased customer attention and sales conversions.
Uncover more than just goal and objective setting. Discover how to implement a revolutionary new way to attract customers and influence profitable action.
Venue: WEBINAR or Pill Box 115 Coventry Road, Bethnal Green, London, E2 6GG
If you need an invoice for this event, please email bess@synateldesigns.com.
£

149.00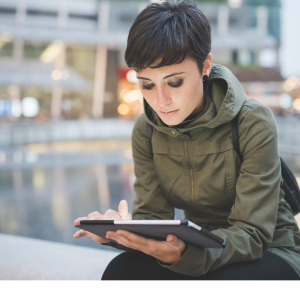 WordPress Training for Beginners
Unlock your dreams and build your website in a day. We want you to win in developing your online business or blog and that's why in this class, not only do we show you how to create a modern and dynamic WordPress site, we are going to be sharing years of expertise and insight to creating a website that is fast, secure and outperforms the competition.
In this easy to follow, hands-on one day class in addition to developing the skills to install, design and manage a WordPress site we're going to give you insider strategies to creating content that grabs customer attention and builds you a profitable business.  Get your website up and running with our WordPress expert, Bess Obarotimi.
What to expect:

How to easily install Wordpress on your laptop in 5 mins
How to choose a stylish design that best suits you and your customer's needs
Basic insider strategies for creating compelling content
Basic SEO strategies to get your content ranking higher in search engines
Introduction to the must-have WordPress plugins that will boost your website's performance
Techniques THAT WORK to promote your content on social media SUCCESSFULLY
IMPORTANT: BRING YOUR LAPTOP
Venue: WEBINAR or Pill Box 115 Coventry Road, Bethnal Green, London, E2 6GG
If you need an invoice for this event, please email bess@synateldesigns.com.
£

249.00