Watch or Read
Choose to listen to the podcast, watch on YouTube or read the content below.
THE FOLLOWING IS AN ADAPTED TRANSCRIPT OF THE PRECEDING PODCAST AND VIDEO LINKS – HAVE THE GUTS TO REBEL

Who's Using Snapchat?
I'm forty two years old and I don't use Snapchat. Millennials use Snapchat. Don't you Millenials?
Or, are you a Gen Y or X and use Snapchat regularly? Comment down below.
I've tried using Snapchat, but I don't think this platform lends itself well to my lifestyle.
Snapchat users are outgoing, funny, foodies, have great makeup and hair. They know the latest slang. If I were to use Snapchat, it would results in endless snaps of me at my laptop. Boring!
What are Snapchat Users Like?
In my mind, Snapchat is for Millenials who eat out and party and can afford to spend their wages on clothes and Nike air trainers because they still love their mum and or do not have 2.5 kids.
This demographic and below it use Snapchat. My son told me.
But, when I read all the social media news Snapchat, it is continuously compared to facebook as the weaker platform. However, not according to the Millenials who think Facebook is dead.
Where Snapchat Founders Should Focus
So this is my advice to Snapchat. Why not just stick to what you do best. Ignore all the cyberbullying. They're all jealous. Knuckle down and be amazing at what you do.
Why bother trying to be better than facebook?
The Millenials, who are what many marketers deem as the demographic that counts, use Snapchat. Some like it much more than Instagram.
Who knows, if you concentrate on what you're good at with Snapchat, you may end up being better than facebook.
Mercy knows, even generation X and Y are already bored of the advert riddled, spying platform we know as Facebook.
Who saw the recent hashtag trending on Twitter? – #ClosedownFacebook, if memory serves me correctly.
I tell you what I used to love about Snapchat when I was on it -those short story episodes that were made by media companies. Do You know the ones?
They'd have episodes such as 'Meeting my Ex' after 5 years, and they worked so well. I really enjoyed them. I always wanted to do my own version but couldn't think of anything interesting to say.
Do you use Snapchat? Do they still do those mini episodes? I hope so.
Should You Use Snapchat?
If you live a life worth talking and sharing about, you may want to start using Snapchat. It's a story focused app, and they do that much better than Instagram or Facebook, in my opinion. Because that's all, they do. There's no confusion. Users know what to expect when they log in.
And they have great filters. Does Snapchat still have those great filters?
Do not get disheartened Snapchat. Be great at what you're already good at.
I don't think there's any good trying to be all things to everyone.
Do No Abandon Facebook and Instagram Just Yet
Masses of respect to Mark Zuckerberg for what he's achieved but do you really need to dominate in everything pertaining to social media?
I certainly do not think Snapchat should worry about things. Concentrate on growth within your niche Snapchat.
Personally, Lord forgive me, I think when Mark Zuckerberg gets too involved he sucks the fun out of everything.
I got bored with Facebook and switched to Instagram and now they are doing odd things over there. I've spoken about the algorithm a few months or so ago. I'll put the video link below, in case you're wondering about my thoughts.
I still use them. I think Facebook and Instagram and great apps. As long as you don't get sucked into the politics if that's the right word, that is obviously happening behind the scenes and even on the actual platform.
My advice to you Snapchat is get your creatives together, keep your ears to the ground really, understand what your users want. And show us some great things. Don't get greedy, though.
If you enjoyed this article, do not forget to comment, like, follow and share with your nearest and dearest.  Till next time take fantastic care of yourself. Bye!
Spread the Word
Now when I say rebel, I'm not saying you should do bad things.
My energy was misguided, but I think we should all rebel a little – go against the grain. We should figure out ways, legal ways to live life on our terms.
No matter how tough and different those ways may look, we must do them to get the things that we want. Follow your instinct. Follow your gut. Don't do everything just for the approval and applause.
Thanks for stopping by. I hope you enjoyed this content. Please help me to spread the word. I believe there are loads more people who could benefit from this content. If you know someone, perhaps the people you work with or your business groups and networks who could also benefit, please share this with them.
Until next time, take fantastic care of yourself.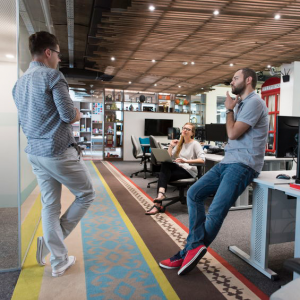 Become a Brand With Influence – Advanced Storytelling Strategies
How would you like to become a brand with influence and build a loyal online community using advanced storytelling strategies?
Leading Digital Content Marketing expert, Bess Obarotimi will be sharing years of research and years of industry experience into what stories you can use to inspire fans and sell highly sought after products.
Discover how to craft compelling stories through the content you share and distribute on social media. Whether it's through podcasts, YouTube videos, Instagram photography or even your business talks and seminars, find out the advanced stories you need to tell to become a brand with influence.
Discover the dynamic techniques that will enable your business to be an undisputed leader amongst audiences, build brand loyalty and easily influence profitable customer action.
As an active brand storytelling evangelist, Bess facilitates workshops and mentoring in London and Kent that are helping leading brands stay ahead in the game.
WHAT YOU'LL DISCOVER

Advanced storytelling incorporating masterful ideas that will strengthen your brand presence.
How to influence your customer's behaviour with storytelling techniques used by premium brands
How to position your company as the preferred brand by customers in your market niche
Techniques for strengthening customer loyalty
The use of psychology in creating content for online audiences
If you would like an invoice for this seminar, please email bess@synateldesigns.com
Venue: WEBINAR
£

379.00
Storytelling Strategy for a Product Launch
Not just another content marketing strategy course. Examine how to create a buzz around your new product launch, uncover the psychology of your customers and create a  results-driven customer sales journey over a defined period.
Structure and enhance your content marketing campaigns each time you have a new release to the marketplace for increased customer attention and sales conversions.
Uncover more than just goal and objective setting. Discover how to implement a revolutionary new way to attract customers and influence profitable action.
Venue: WEBINAR or Pill Box 115 Coventry Road, Bethnal Green, London, E2 6GG
If you need an invoice for this event, please email bess@synateldesigns.com.
£

149.00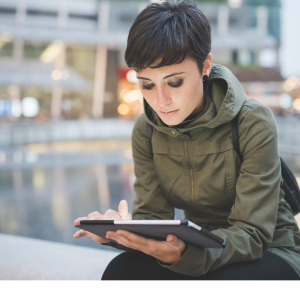 WordPress Training for Beginners
Unlock your dreams and build your website in a day. We want you to win in developing your online business or blog and that's why in this class, not only do we show you how to create a modern and dynamic WordPress site, we are going to be sharing years of expertise and insight to creating a website that is fast, secure and outperforms the competition.
In this easy to follow, hands-on one day class in addition to developing the skills to install, design and manage a WordPress site we're going to give you insider strategies to creating content that grabs customer attention and builds you a profitable business.  Get your website up and running with our WordPress expert, Bess Obarotimi.
What to expect:

How to easily install Wordpress on your laptop in 5 mins
How to choose a stylish design that best suits you and your customer's needs
Basic insider strategies for creating compelling content
Basic SEO strategies to get your content ranking higher in search engines
Introduction to the must-have WordPress plugins that will boost your website's performance
Techniques THAT WORK to promote your content on social media SUCCESSFULLY
IMPORTANT: BRING YOUR LAPTOP
Venue: WEBINAR or Pill Box 115 Coventry Road, Bethnal Green, London, E2 6GG
If you need an invoice for this event, please email bess@synateldesigns.com.
£

249.00