THE FOLLOWING IS AN ADAPTED TRANSCRIPT OF THE PRECEDING VIDEO
Yesterday afternoon I was thinking about today's video content. And I thought I'd tell everyone about what I wrote in my first chapter of the book I mentioned in the last video.
So let me tell you. I wrote a bit of a back story on my journey towards becoming a content marketing strategist. This back story is something that I have already shared in my previous video. Now, I thought about asking you guys whether the back story was necessary. Actually, tell me what you think. Tell me whether my book on Content Strategy for a product launch needs a back story. Anyway, as I said, yesterday I was thinking about creating this content and asking you the question. And, as I'm thinking, I'm excited, and I'm so sure everyone is going to love engaging in that question.
Be brave enough to start a conversation that matters.
The Shocking Truth About Your Content
To clarify, I've shared what I was pondering, and I've asked the question, and I've told you about my enthusiasm about asking the questions. Although as soon as I did all this, I also remembered something – nobody cares.
Nobody cares about your content as much as you do.
One thing I have learnt about content marketing; nobody truly cares about your content as much as they do their own. On the whole I've never been able to predict which will work. In fact, I've always predicted the opposite.
The conversations that I've thought would perform poorly have done the best. In the same way, the pictures that I've not quite liked but shared anyway have received the most engagement. On the other hand, the images I've loved have been the ones everyone appears not to. Am I the only one it happens to?
I have since learnt not to predict content performance but be comfortable with simply speaking my truth. You must share content not because you want people to comment or share because that's what you get out of it. Likes and comments are for you. They satisfy your need. Share content because you genuinely feel as though it could make an impact. It could change minds or help people to be better. Create products and content that serve others fuelled a desire to make a difference.
So glad you read this article. Don't forget to comment like and subscribe for more content just like this one. Until next time, take fantastic care of yourself.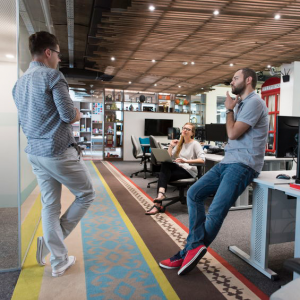 Become a Brand With Influence – Advanced Storytelling Strategies
How would you like to become a brand with influence and build a loyal online community using advanced storytelling strategies?
Leading Digital Content Marketing expert, Bess Obarotimi will be sharing years of research and years of industry experience into what stories you can use to inspire fans and sell highly sought after products.
Discover how to craft compelling stories through the content you share and distribute on social media. Whether it's through podcasts, YouTube videos, Instagram photography or even your business talks and seminars, find out the advanced stories you need to tell to become a brand with influence.
Discover the dynamic techniques that will enable your business to be an undisputed leader amongst audiences, build brand loyalty and easily influence profitable customer action.
As an active brand storytelling evangelist, Bess facilitates workshops and mentoring in London and Kent that are helping leading brands stay ahead in the game.
WHAT YOU'LL DISCOVER

Advanced storytelling incorporating masterful ideas that will strengthen your brand presence.
How to influence your customer's behaviour with storytelling techniques used by premium brands
How to position your company as the preferred brand by customers in your market niche
Techniques for strengthening customer loyalty
The use of psychology in creating content for online audiences
If you would like an invoice for this seminar, please email bess@synateldesigns.com
Venue: WEBINAR
£

379.00
Storytelling Strategy for a Product Launch
Not just another content marketing strategy course. Examine how to create a buzz around your new product launch, uncover the psychology of your customers and create a  results-driven customer sales journey over a defined period.
Structure and enhance your content marketing campaigns each time you have a new release to the marketplace for increased customer attention and sales conversions.
Uncover more than just goal and objective setting. Discover how to implement a revolutionary new way to attract customers and influence profitable action.
Venue: WEBINAR or Pill Box 115 Coventry Road, Bethnal Green, London, E2 6GG
If you need an invoice for this event, please email bess@synateldesigns.com.
£

149.00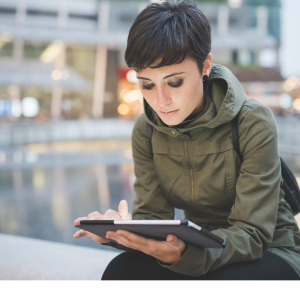 WordPress Training for Beginners
Unlock your dreams and build your website in a day. We want you to win in developing your online business or blog and that's why in this class, not only do we show you how to create a modern and dynamic WordPress site, we are going to be sharing years of expertise and insight to creating a website that is fast, secure and outperforms the competition.
In this easy to follow, hands-on one day class in addition to developing the skills to install, design and manage a WordPress site we're going to give you insider strategies to creating content that grabs customer attention and builds you a profitable business.  Get your website up and running with our WordPress expert, Bess Obarotimi.
What to expect:

How to easily install Wordpress on your laptop in 5 mins
How to choose a stylish design that best suits you and your customer's needs
Basic insider strategies for creating compelling content
Basic SEO strategies to get your content ranking higher in search engines
Introduction to the must-have WordPress plugins that will boost your website's performance
Techniques THAT WORK to promote your content on social media SUCCESSFULLY
IMPORTANT: BRING YOUR LAPTOP
Venue: WEBINAR or Pill Box 115 Coventry Road, Bethnal Green, London, E2 6GG
If you need an invoice for this event, please email bess@synateldesigns.com.
£

249.00